The Kitchen Store
Your cooking and baking essentials are found here!
Everything you'll need for your kitchen, whether you're a novice cook or a head chef!
Tips And Tricks In The Kitchen
Let Us Help You Find The Simple Way To Become A Gourmet Chef
Conversion Chart
Do you ever have a tough time remembering conversions when reading a recipe for baking, cooking, and measuring? Here's an easy chart to help you remember!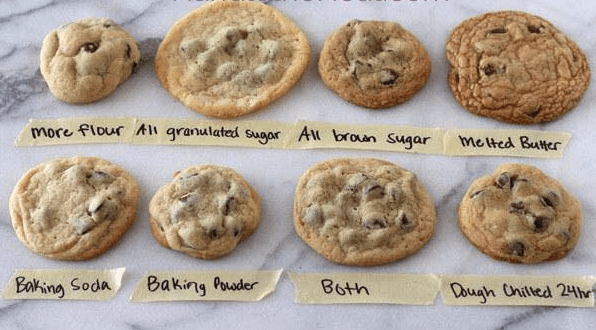 The Perfect Cookie
Here's a variety of different ways to mix your chocolate chip cookies for different results, for whichever way you define "The Perfect Cookie".
Helpful Hacks for peeling and cutting
From eggs, and garlic to potatoes, check out these easy tips on peeling! Then find out how to cut every part of a bell pepper properly without misusing any of it!