Outdoor Living
Get Ready For The Great Outdoors With McKinleyville Ace
McKinleyville Ace is a full-line outdoor living retailer offering a broad assortment of brand name sporting goods equipment. We have guns, ammo, camping gear, and fishing supplies. We also carry a full selection of BBQ's and BBQ accessories to make your cookout complete.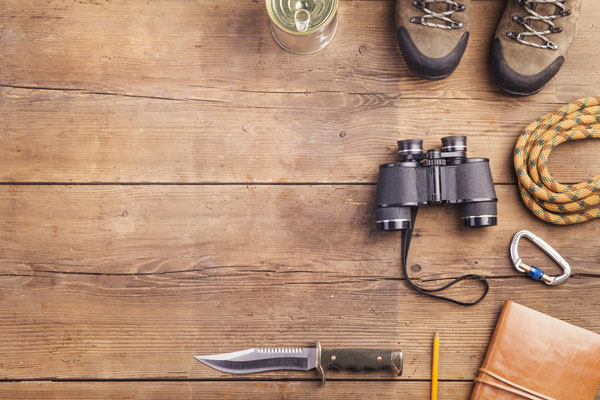 Do-It-Yourself Tutorials
Let The Outdoor Experts At McKinleyville Ace Show You How It's Done
How To Clean A Grill
If your grill isn't heating up, your food is cooking unevenly or you're seeing a lot of flare ups, your grill might need a good cleaning. Follow this tutorial for a step by step guide to cleaning your grill, along with helpful tips to make the process easier and more efficient.
How To Start A Charcoal Grill
When it's time to fire up the barbecue, try these helpful tips to get your charcoal grill started. You can start charcoal with or without lighter fluid. Here are three ways to get it started.
Keeping Your Pool Water Balanced
The water in your pool is constantly changing due to use and environmental factors. Simply taking a swim can effect the levels of a number of important chemicals. Follow this tutorial to learn how to maintain proper pool balance, ensure maximum comfort for swimmers and protect parts of your pool from corrosion.
How To Choose An HTH Sanitizer
Sanitizing your pool with chlorine is the best way to control bacteria, guard against the spread of viruses and infections, and keep your water looking crystal clear all season long. But with so many different kinds of chlorine sanitizers, how do you know which one to use in your pool. Follow this simple tutorial to learn more.
How To Turn Green Pool Water Blue Again
If you are experiencing algae growth that has turned your water from blue to green, the HTH shock system can turn your pool to sparkling blue again. This two-part system kills the bacteria and algae that has invaded your pool. Watch this brief tutorial to learn how it works.
How To Choose A Shock Treatment Product
There are a wide variety of shock treatment products on the market to kill bacteria and algae and return your pool to its sparkling blue color, but how can you choose between them? This short video explains the pros and cons of several products to help you make an educated choice.
How To Treat Algae In Your Pool
If you use a preventative algaecide every week, you shouldn't have a problem with algae growth. But if you do happen to get stubborn algae, you should use an HTH algaecide to eliminate the problem. Follow this short tutorial to learn how.
The Basics Of Opening Your Pool
When it's time to open your pool for swimming season, the right pool care products can get your water just right. To prepare your pool, you'll need to do two things: (1) Ensure that your equipment is in working order and (2) Prepare your water. Follow this tutorial to learn how.
Understanding Pool Filter Types
Want to keep your pool looking great all season long? Start by keeping your filter running smoothly. Understanding filter types is essential for the even distribution of pool care products and removal of debris. Learn more by watching this short video.
How To Winterize Your Pool
Summer is over and it is time to close your pool for the winter. Winterizing your pool helps to protect it from damage from freezing water, and it also helps keep your water as clean as possible for next pool season. Here's how you do it.